OWNER:
GA Pet Foods
ENGINEER: 
Graham Schofield Associates
GENERAL CONTRACTOR: 
GA Pet Foods
MAIN FIGURES: 
2,541 Controlled Modulus Columns (CMC) from 7.0-j9.5 metres in length, totalling 19,402 metres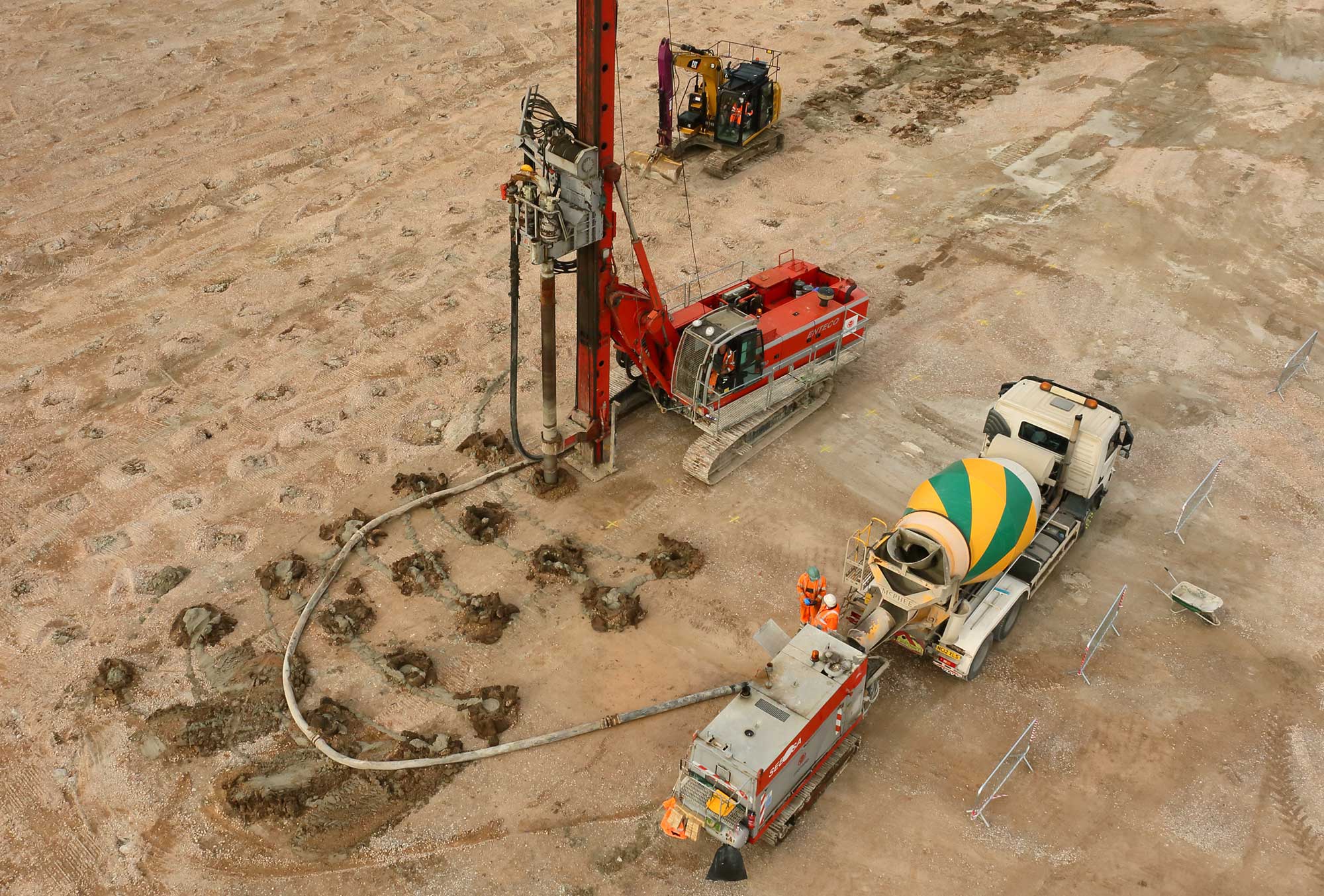 Project Details
GA Pets food were looking to expand their manufacturing capability by building a new 13,000 m2 facility on the flood plain of the River Douglas. With the site liable to flooding from the river, site levels had to be raised by up to 2.0 m to avoid the new facility being disrupted by future flooding. Menard were approached to look at an alternative to the proposed fully suspended floor slab supported on CFA piles.
Ground Conditions
The site is underlain by intermixed loose to very loose silty sands and clayey sands of alluvium origin, to depths of up to 9.0m. Below these weak soils are firm to stiff clays which overlie mudstone at approximately 15m below existing ground levels.
Solution
Menard installed 320mm diameter controlled modulus columns (CMC's) on a 2.0m x 2.0m grid to provide support to the upfill and also the slab dead and live loads. The upfill specified was granular, allowing the majority of the structural loads to be transferred more efficiently between the CMCs and the soil, thus allowing the adoption of a ground bearing floor slab.
Additionally as part of the CMC works, the top 300mm of the CMC's were intermixed with the platform. This then created a surface which provided a temporary platform for the much larger piling rigs used by Bachy Soletanche (for the installation of the main foundation piles), therefore avoiding the need to create a very thick piling platform over the weak river alluvium.