OWNER:
Marbank
ENGINEER: 
Glanville
GENERAL CONTRACTOR: 
Marbank Construction
MAIN FIGURES: 
3,382 Controlled Modulus Columns (CMC) to depths between 4-8m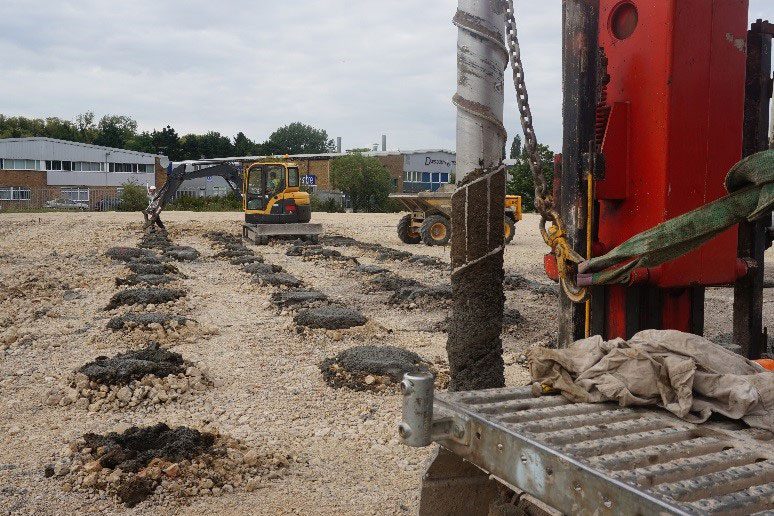 Project Details
Marbank Construction were contracted to build two industrial units (13,000 m2) near the banks of the River Stort. The site had been previously occupied by a much larger industrial unit which had been subsequently demolished.
Ground Conditions
The site is underlain by up to 1.2 m of made ground which generally consists of brick and concrete. Below the made ground are very soft alluvial clays and spongy amorphous peats, to depth of 3.5-7.0 m. These weak soils are underlain by medium dense to dense sandy gravels.
Solution
Menard proposed a solution adopting controlled modulus columns (CMC's). The CMC's were installed through the weak soils and into the gravels at depths of between 4.0 and 8.0m.
Using the on board instrumentation the gravel layer was easily determined and a minimum penetration of 500 mm was achieved to support the required loads. The top 300 mm of the CMC's were turned over within the granular working platform prior to the concrete going hard, creating a load distribution mattress between the heads of the CMCs and the underside of slab, thus allowing a ground bearing floor slab to be adopted.