OWNER:
E20 Stadium LLP
ENGINEER: 
JDL Consultants
GENERAL CONTRACTOR: 
Modulek
MAIN FIGURES: 
44 Controlled Modulus Columns (CMC) installed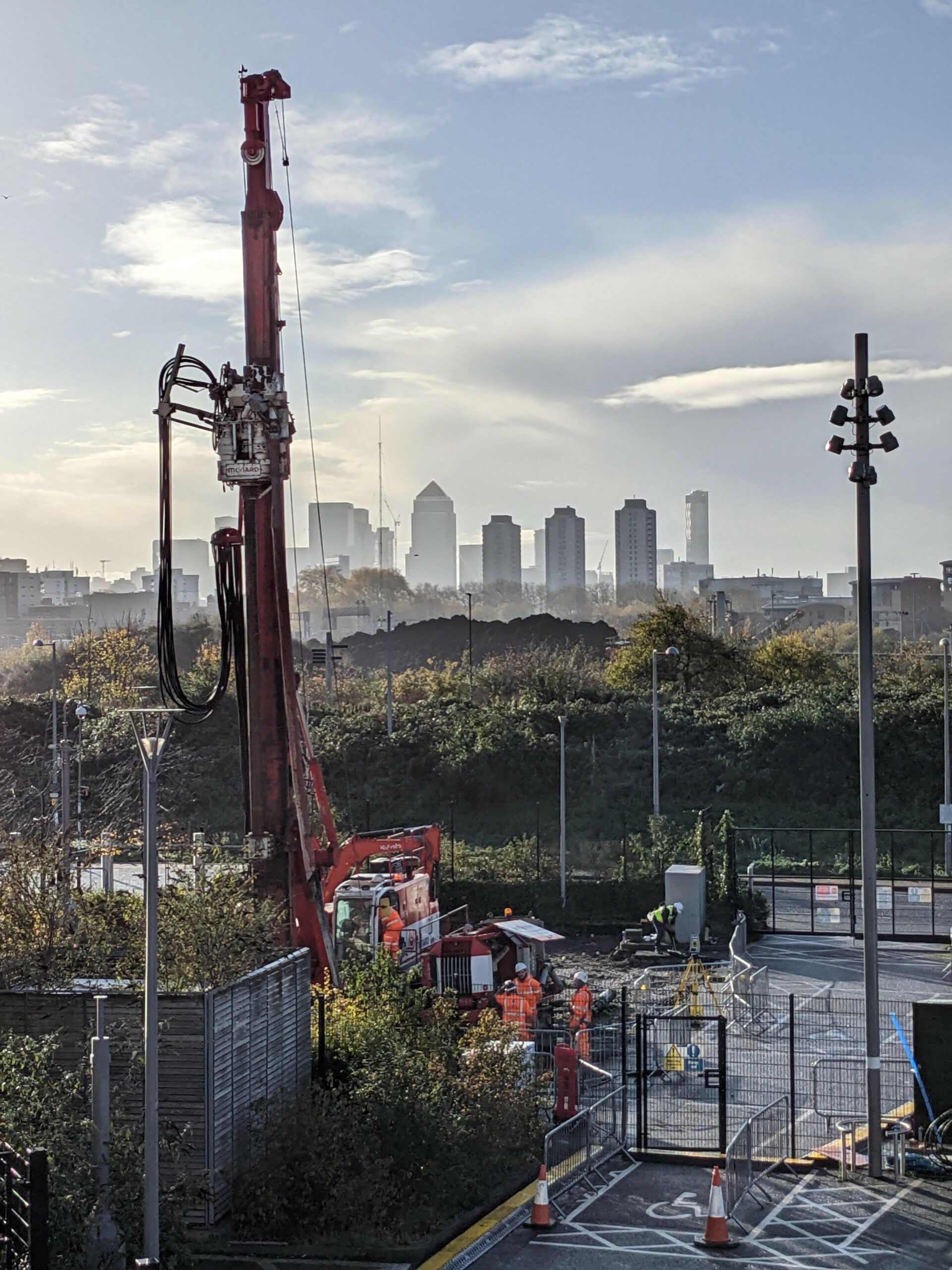 Project Details
Modulek approached Vibro Menard to find an alternative efficient foundation solution for the development of a new entrance facility at the London Stadium (ex Olympic Stadium). This new facility is to be built using Modulek hybrid modular construction method, which allows the project to be delivered within a short construction programme, with part of the building completed off-site in the factory. The construction had indeed to take place during the football World Cup 2022, with no Premier League games happening during this domestic league break.
Ground Conditions
The initial site investigation confirmed the stratigraphy being typical of this area of London, with a top layer of Made Ground, over very soft clay (Alluvium) underlain by dense sands (River Terrace Deposits) above stiff clay (Lambeth Group). To fine-tune the CMC design, further ground investigation by Cone Penetration Tests (CPT) has been carried out. These CPT confirmed the overall ground conditions and showed that the River Terrace Deposits were encountered at a depth of about 5 to 7 m from the existing ground levels.
Solution
Vibro Menard designed and installed a solution of Controlled Modulus Columns (CMC) rigid inclusions, to avoid piling and allow the use of conventional pad footings to support the building, with an SLS allowable bearing capacity of 150 kPa achieved with CMC. The CMC have been installed in a single day on site (with 2 additional days for transport in and out) and the whole scheme took only 2 weeks to complete the design, mobilisation and installation. Our site team was able to cope with the challenges of a tight access, a limited platform area, transport restrictions in London and stringent programme requirements.