OWNER:
Peel Ports
ENGINEER: 
AECOM
GENERAL CONTRACTOR: 
BAM and Van Oord
MAIN FIGURES: 
142 Vibro Stone Columns to depths of 20 metres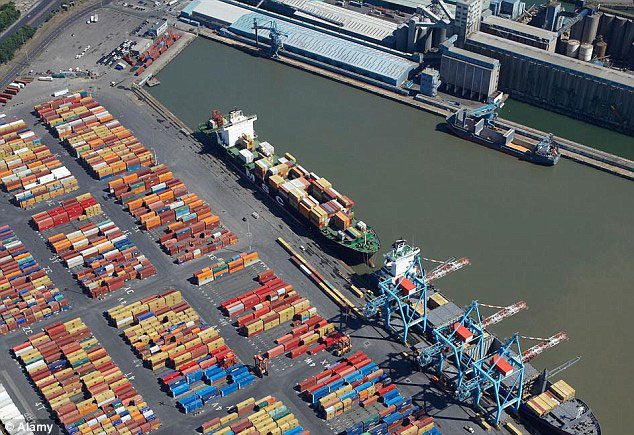 Project Details
BAM and Van Oord were constructing a new deep water berth at Bootle Docks in Liverpool for Peel Ports. This required the reclamation of land from the tidal River Mersey. Following the placement and compaction of sand (dredged from the River Mersey) behind the new quay wall, Van Oord identified a layer of silt up to 1.5 m thick at the base of the dredged fill, which created a potential stability issue for the quay wall and rear crane rail for the 92 m high dock cranes.
Ground Conditions
The soils comprised of 18 m of fine to medium grained dredged sands which had been compacted by a vibratory lance. Below the dredged sands was a layer of estuarine silt up to 1.5 m thick. The silt layer/dredged sand was underlain by up to 10 m of very stiff clay/dense sands over sandstone.
Solution
Menard were able to provide a solution to remove some of the silt and then build 142, 0.9 m diameter dense stone columns through the silt layer and the compacted dredged sand fill, providing sufficient enhancement of the geotechnical properties of the silt layer and remove the issue of instability. The wet top feed method was adopted (using predrilling to assist penetration through the top 6.0m of dry dredged fill) to ensure that a sufficiently enlarged bore was created to allow stone to flow down to the silt from the surface.
Typically 33-35Tn of aggregate was introduced into each 20 m long column giving a conservative diameter of 1.15m, well above the desired 0.9 m required.