OWNER:
Heyfield
ENGINEER: 
NHBC
GENERAL CONTRACTOR: 
Heyfield
MAIN FIGURES: 
26,550 sq/metres Dynamic Compaction (DC)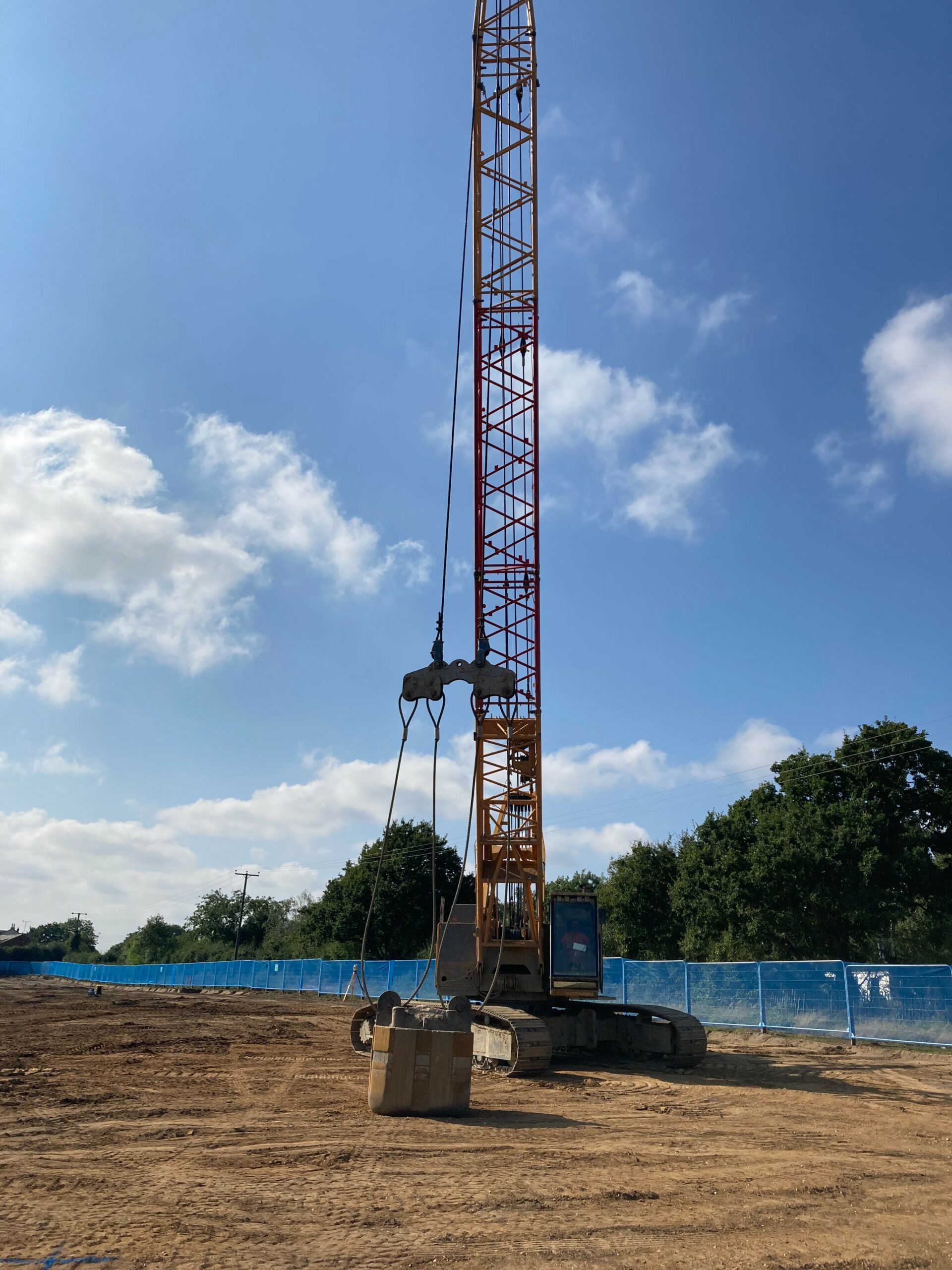 Project Details
Menard completed Dynamic Compaction works beneath the roads (8810m2), 50 housing plots (3700m2) and their gardens (14040m2) for a new residential development in Shefford Road, Clophill Quarry, Bedford.
The DC solution provides a homogenous bearing pressure of 150kPa SLS and allows the construction of either rafts or traditional strip footings.
Ground Conditions
The site lays over a former quarry backfilled with refuse quarry material and diverse demolition rubbles. The ground conditions were the following:
Made ground mainly granular down to 12.5m/EGL
Loose natural sand between 12.5m and 15m
Medium dense natural sand between 15m and 20m
Dense natural sands beyond
Ground water level around 1.2 to 2mbgl
Solution
Menard proposed to treat the whole site (house plots and associated externals) using the Dynamic Compaction technique in order to homogenise the made ground and ensure long term settlements performance. This solution has been chosen over traditional piles due to the high risk of obstructions within the made ground. It is to be noted that considering the proximity of the nearby properties, vibrations on site and at neighbours' properties were monitored to ensure PPV threshold were not overpassed during the operation. A long-term zone test over a period of 30 days has been made in order to get the relevant insurances with the NHBC. On top of that, a 10kPa load zone test and 4 additional dummy foundations load tests at 180kPa were performed.
The goal was to achieve qc values of 5MPa between 0 and 5m, 4MPa between 5 and 8m and 3MPa between 8 and 10m. Post-treatment CPT's have confirmed it was comfortably achieved
Sustainable Development
The use of Dynamic Compaction significantly reduced the overall carbon footprint as no supply of material was required (neither concrete nor aggregate) and no material had to be removed from site, making DC a very eco-friendly alternative to brownfield remediation.