OWNER:
Crossrail
ENGINEER: 
Ove Arup & Partners
GENERAL CONTRACTOR: 
VINCI Construction UK
MAIN FIGURES: 
3,426 Controlled Modulus Columns (CMC) in 230-360mm diameter to depths between 5-10m
16 SFA micro piles in 450mm diameter to depths of 9.6m
519 CFA piles in 600mm diameter to depths between 6.5-11.5m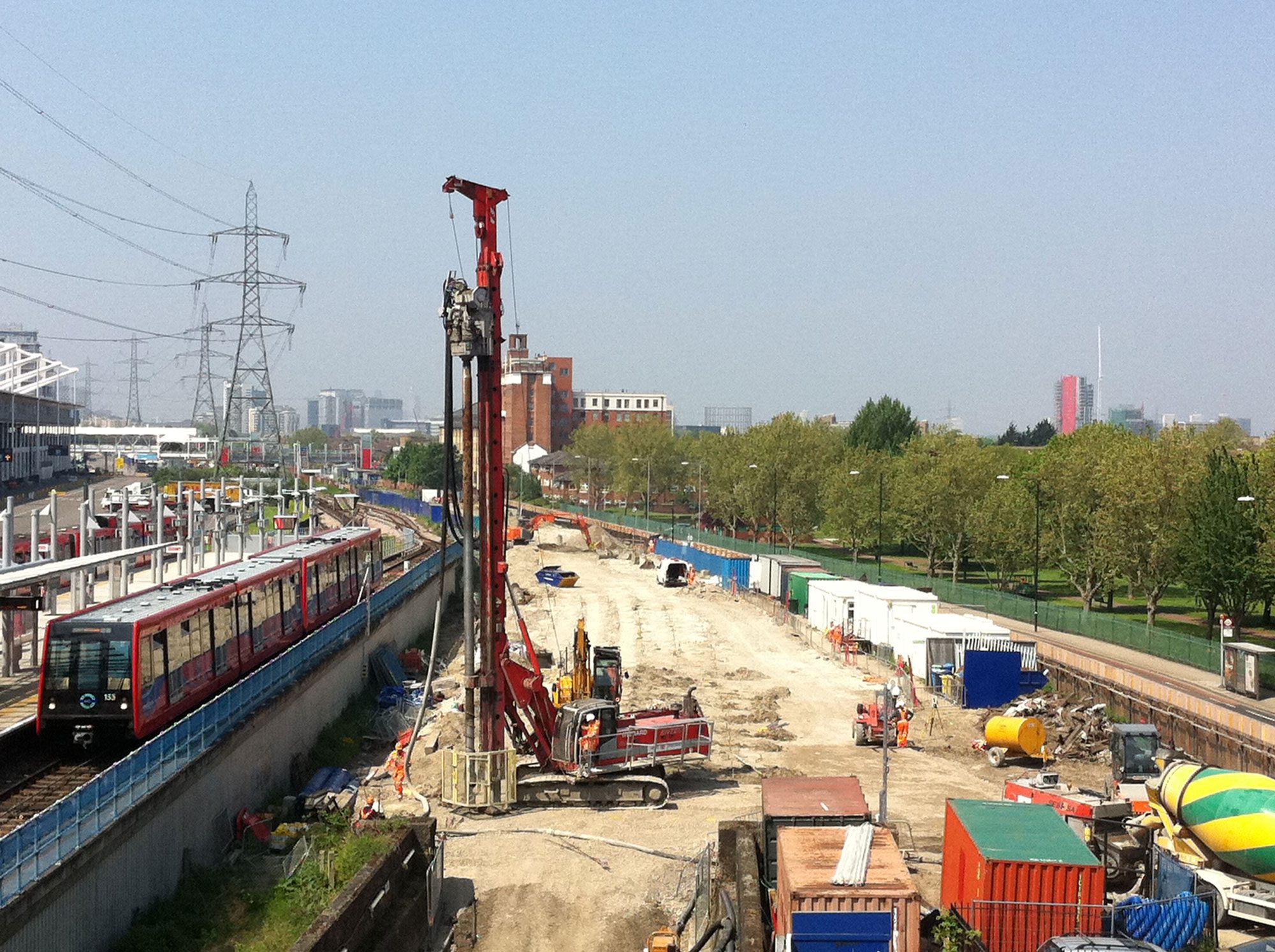 Project Details
The Crossrail project is among the most significant infrastructure projects ever undertaken in the UK. It consists of building a new rail network across London, from East to West, with 40 stations and over 100km or rail track. It will increase transport capacity and improve passenger's journeys. Including Connaught tunnel, 40 construction sites are in action. C315 is composed of an old tunnel and both the East and West surface rail sections which will be refurbished. A ground improvement mixed with piling solution has been chosen to enable the construction.
Ground Conditions
Typical geological cross section (Heights can vary, particularly depending on the section considered):
0 to 1.5m -> Made ground
1.5 to 4m -> Peat
4 to 8m -> Clay
from 8m -> River Terrace deposits
Solution
Settlement criteria: 5mm at service load for isolated plate load test (WL = 8t)
10mm at service load for zone test (loading of 4CMC with concrete kentledge over load distribution mattress)
In order to meet the settlement criteria, a ground improvement solution with full height reinforced CMC (6 rows of CMC transversally, 1.8m spacing) has been chosen to improve the soft layers. The CMC embedment into the RTD is 1 to 2m. To minimise ground displacement during piling or for higher loads, some of the area have been improved with CFA piles instead. The SFA technique has been used under a pedestrian footbridge for which the available headroom was 4.5m only.