Where traditional ground improvement techniques may not be suitable due to either poor soil strength, high loadings or tight settlement criteria, controlled modulus column rigid inclusions (CMCs) provide a fast and economical ground improvement alternative to piling.
The technique installs low strength concrete columns, 280mm to 500mm in diameter, up to 50m in depth using our displacement tools
Presentation and key elements
Benefits
Suitable across a range of soil types including soft to very soft organic clays
Enhanced bearing capacity
A reduction in the total and differential settlements
Ground bearing foundation solution utilising a distribution mattress
The rig working platform can be used as part of the distribution mattress
No breaking down of CMCs. Trimming is undertaken while the CMCs are still wet
The vibration free displacement process creates minimal spoil
Applications
Heavily loaded commercial/industrial floor slabs
Road and rail embankments
Silos, tanks and wind turbines
Residential buildings traditionally founded on driven piles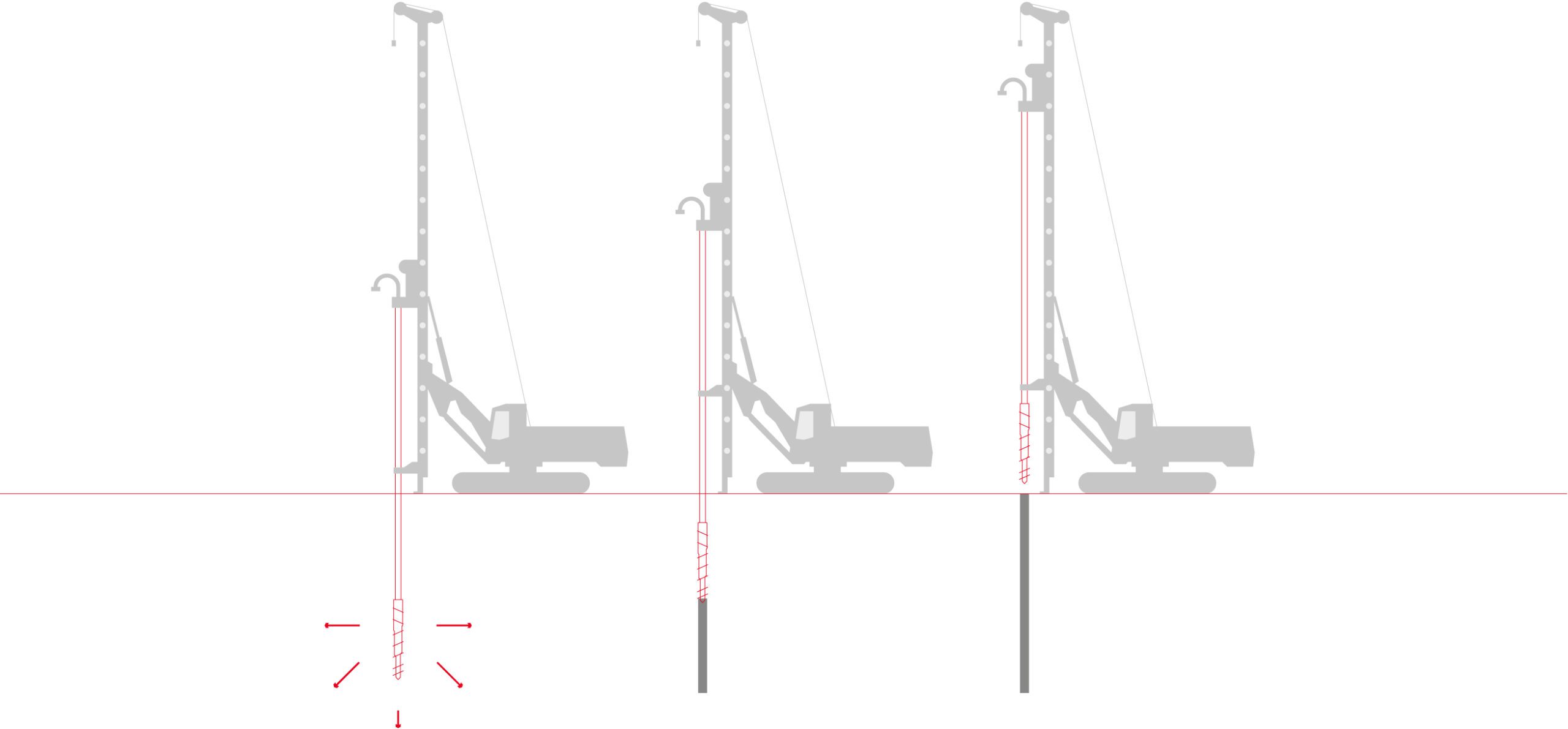 What are CMC rigid inclusions and why do we use them?
Controlled Modulus Columns (CMC), otherwise known as rigid inclusions, are a ground improvement technique that controls and reduces settlement and increases bearing capacity in soft or loose soils. As an alternative to traditional deep foundation solutions, Controlled Modulus Columns can economically improve the global design of overlying structures.
Fundamentals of CMC rigid inclusions
The reinforcement of the soft or loose soil layers increases the bearing capacity and reduces settlement through using rigid inclusions. The scheme details a load sharing system combining the existing soil capacity and the stiffer rigid inclusions to ensure compliance with project specifications.